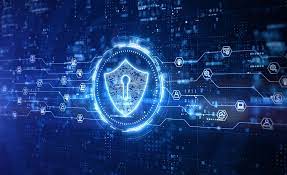 For any business, security is paramount to protect it from physical and cyber threats. If you are a business owner, you need to consider these critical reasons, from security experts, for implementing security measures
It promotes a safe working environment
As a business owner, you are responsible for the health and safety of your employees. Having security systems installed promotes a safe working environment by ensuring that your employees are monitored at all times. Should there be an unfortunate incident, local authorities can respond right away and address the issue. It also gives your employees a sigh of relief when they're working in odd hours or late shifts.
Your employees will feel safe knowing that your establishment comes installed with a modern security system and allow them to focus on the task at hand without fearing their health or safety.
It allows you to focus on other important matters
You can't afford to keep an eye on your business security all the time as this can affect other aspects of your business. Security systems such as Casa Security, allow you to direct your efforts on important matters like maintaining profits, boosting sales, and reaching company objectives. The security system will take care of the safety of your business while you focus on expanding your business even further.
A security system is an absolute must for every business, whether it be big or small. Over the years, security systems have become even better at providing the level of protection business establishments need so they can protect their assets from the hands of criminals and ensure the safety of both the owners and the employees.
Avoid Financial Data Being Compromised
Security systems are essential for any business to avoid having financial data compromised by hackers. Especially nowadays, with businesses operating in a hybrid model with employees connecting remotely to the company intranet, it's imperative to protect your data. A security system is only as strong as its weakest link, so make sure to cover all bases, especially remote connections.
Protect Against Internal and External Cybersecurity Threats
Regardless of your field or industry, outdated technology, a culture of complacency, or a single uninformed staff member could lead to a devastating and costly cybersecurity failure. Systematizing your approach to cybersecurity is the best protection from the vast array of threats in the current business environment, from break-ins and data leaks to ransomware and fraud.
We recommend that all businesses have a risk management plan in place and keep it updated. Regular training of employees on cybersecurity topics such as how to recognize suspicious emails, requiring strong passwords and multi-factor authentication, and maintaining encrypted offline backups are also vital security steps.
Without formal cybersecurity systems in place, your organization is giving employees, managers, and external contractors carte blanche to make their own judgment calls on a critical business issue.